Shadekeep
Role-Playing in The Fantasy Trip Universe
Gaming Tools

Shademonicae
Random demon generator designed for use with The Fantasy Trip. Results are adaptable to other gaming systems. Online only.
RPG Guidebooks
An illustrated guidebook of spirits, undead, animates, and other entities for your fantasy campaign. Includes the adventure setting "The Haunting of Holner House", plus talents and spells for séances, religious rites, and other gaming elements involving the unliving.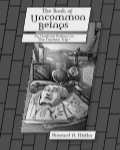 A guidebook of rare and exotic beings, including variant intelligent races, titan slimes, and bizarre creatues both natural and otherworldly. Includes the adventure setting "The Sumalakai Archipelago".